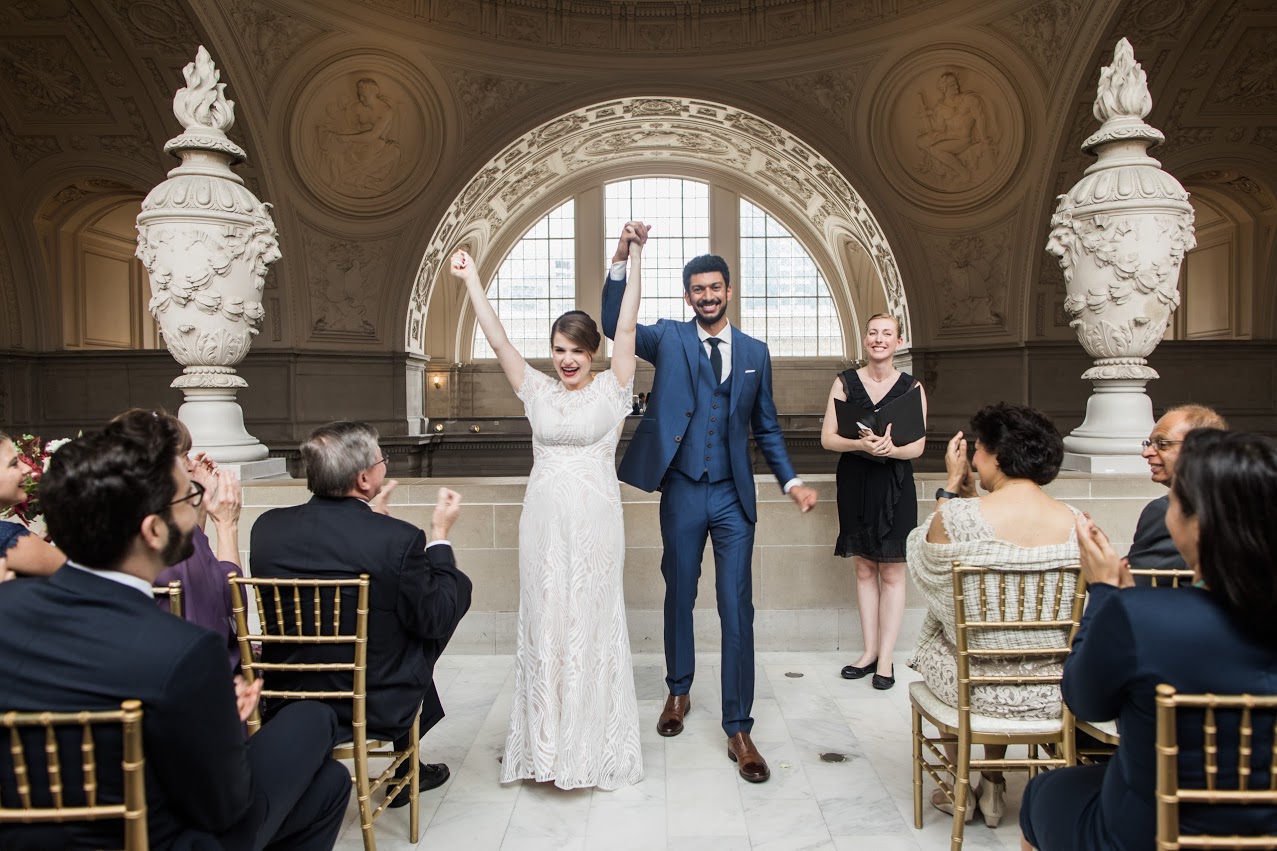 Make your big day Sparkle
Custom-written vows, speeches, and ceremonies, inspired by you. Light up your DIY imagination, or get full service help.
CUSTOM SERVICES
We spin your thoughts, ideas, and feelings into word gold. Each custom vow, speech, and ceremony is 100% unique for you.
JUST A LITTLE HELP
Have a draft in hand and need help making it shine? We'll help shape your piece into perfection, or coach you through delivery.
DIY TOOLKITS
Our DIY materials are created to help you speak from your heart and mind, eloquently and with pizazz.
"

The responses we got from our guests — and even from the DJ — were that this was the most joyful wedding ceremony they'd ever seen! And Alicia's delivery was a huge part of that. She gave a terrific, professional delivery, with great energy.

"

— Lauren & Charles, Custom Written Ceremony and Officiating, June 2012

"

I think that you both have done a great job with the vows and ceremony — it's truly wonderful not to have a "canned" ceremony and vows but instead to have something that has true meaning to both of us and really represents who we are as people. THANK YOU.

"

— Les & Rafael, Custom Written Ceremony, Wedding Vows, and Officiating, August 2011

"

The ceremony was perfect — personal and warm, exactly what we were hoping for. It was definitely one of the most memorable parts of the wedding. And for me at least, the most enjoyable and special part of the wedding planning.

"

— John & Allie, Custom Written Ceremony, July 2012
Founded in early 2010, Vow Muse combines the creative energy of Alicia Ostarello and Angie Sommer with your stories and style. This collaborative process results in one-of-a-kind wordsmithery that offers a fresh take on old traditions and brilliantly feels just like you.